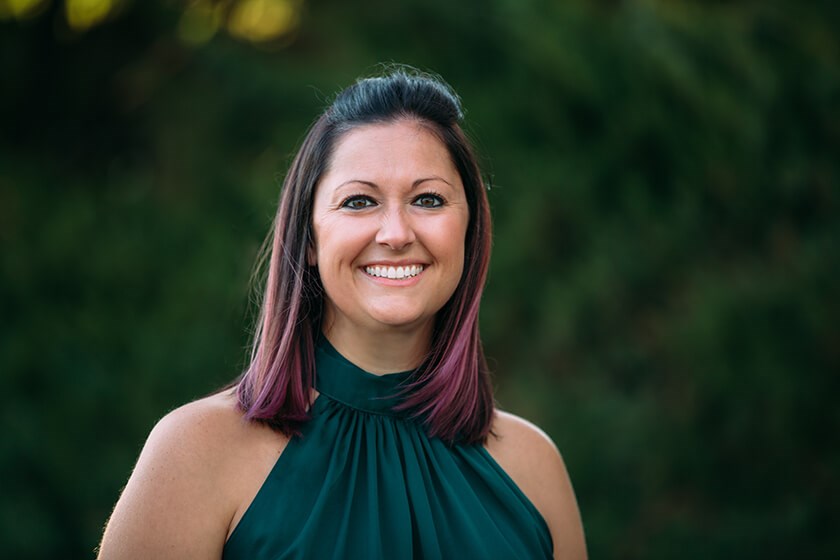 Dr. Alana Ryan joined the Lawrence Family Practice Center team in the summer of 2020. Originally from Overland Park, KS, she attended KU for undergraduate studies, receiving a degree in genetics. She then attended Lincoln Memorial University-DeBusk College of Osteopathic Medicine in northeast Tennessee for medical school before completing a family practice residency in Sioux City, IA where she served as chief resident and was awarded the Resident Teaching Excellence Award.
She has a passion for women's health, which includes providing full-spectrum obstetric care, osteopathic manipulative medicine (OMM), preventive medicine, and specialized procedures.
Dr. Ryan is a die-hard college basketball fan. In her free time, she loves boating, skiing, kayaking, traveling, and cooking. She met her husband at KU, and they enjoy adventuring the world together and spending time with their pets, Boris and Myrtle.
Reviews
"I had Moved from Kansas City,Kansas to Lawrence, Ks last year and I found a great place of people who are so nice and so sweet and my primary care physician is soo sweet and amazing and I recommend her to anyone who is looking for a Primary care physician her name is Alana Ryan she is soo sweet and she will literally sit down talk to you and listen and do what she has to do just so amazing like Hands down!!"
K.V.
Yelp
"Dr.ryan is AMAZING caring, sincere and extremely intelligent. She goes above and beyond any primary care physician I have ever had. She and even other doctors have made time for me when I have been battling a serious disease. They go out of their way to get you healthy again when you are sick. They are just lovely. Highly recommend especially if your having any major health concerns."
A.C.
Google
"I have had a great experience with Dr. Alana Ryan and her nurse. Dr. Ryan has actually listened to my concerns and I can tell that she truly cares about my entire well-being."
S.L.
Google
"Alana Ryan became my PCP when my PCP of 28 years retired. I have so appreciated her understanding of that transition, the time she has taken to get to know me, the time she takes to talk with me during appointments and of her expertise. I never feel rushed and always feel heard, which unfortunately is sometimes a rare experience in healthcare today. I highly recommend her as a health care provider that is person-focused! Thank you Dr. Ryan."
H.M.
Google
"Excellent all the way around from scheduling my appointment to working with all the staff there! Short wait time, friendly staff, and Dr. Ryan is excellent!"
P.W.
Google
Related Posts