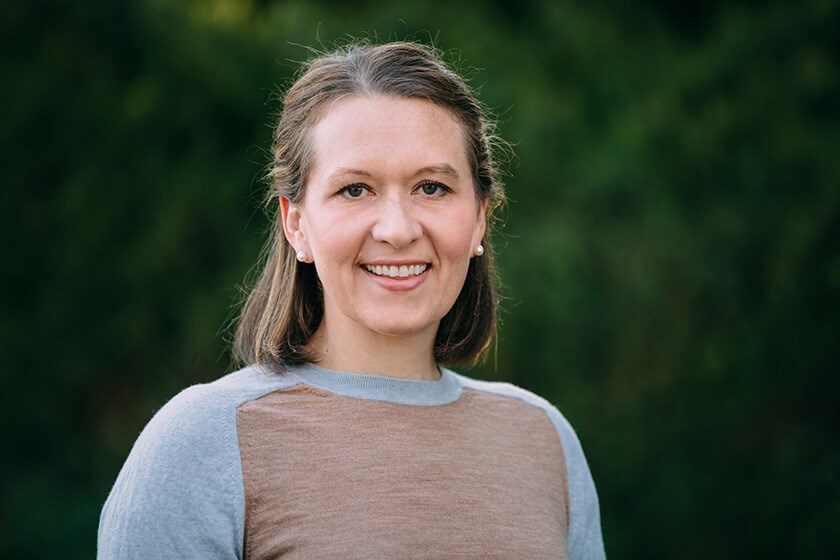 With several years of experience working with patients of all ages, board-certified family physician Dr. Melissa Kalb is thrilled to offer family-focused clinical services to individuals throughout Lawrence Family Practice Center. She specializes in providing obstetric care to parents, as well as family medicine and other comprehensive services. Dr. Kalb attended Kansas State University during her undergrad years and went on to receive her medical degree from the University of Kansas School of Medicine. When she's not working with patients in the office, she enjoys spending quality time with her husband and son. Her personal hobbies include baking, cooking, and going on runs.
Reviews
"I've been going here for years and wouldn't trade Dr Kalb for anyone!"
W.M.
Google
"Absolutely love this facility, all of the doctor's I've had a chance to see, and the friendly nursing team. As a veterinarian I'm pretty picky about where I get my own medical care and want to make sure I work with a team who knows their stuff. When I moved to the area and saw all that they offered here I was really impressed. They have so much right there that I don't have to go driving all over the place. I have my regular appointments, gynecology appointments, OB appointments, kids wellness appointments, ultrasounds, x-rays, labwork drawn, walk-in urgent appointments, and pharmacy all in the same place. To boot, with Dr. McKeon's additional training in obstetrics she was able to deliver my son at Lawrence Memorial Hospital. The one trade off is that because they're doing so much (especially walk-ins and emergency deliveries) sometimes you wait a bit longer or they ask you to reschedule. I bring a book and the waiting room is comfortable. I've always found though that when it's my turn, they give me the same time and attention as they've given everyone else and I never feel rushed. Trust me, as a fellow medical professional I sometimes have a lot of questions. Dr. McKeon has been great about getting me consistent answers based on data and recent studies, and finding me an answer if she doesn't know it offhand. She's gone out of her way to work with labs and my health insurance when we were looking at specific tests I needed because I'm a veterinarian. If I have a question I can contact her via the online patient portal and their team gets back to me promptly. My husband has seen Dr. Bradley Phipps and loved his blunt straight-forward style. I've also seen Dr. Kalb, Dr. Johanning, and Dr. Carla Phipps and loved them all. Unfortunately most people only take the time to review when they're frustrated, but every time I interact with these folks again I want to write more good things. (This time it was for great online advice via the patient portal on strategies for handling my son's cold - which they've seen on physical exam recently.)"
C.C.
Google
"It's a good feeling knowing your child's health is in good and competent hands. I have never been made to feel as though I'm overreacting or being too careful when it comes to concerns I have regarding my daughter's health and medical issues. I do believe Dr. Kalb genuinely cares about my daughter's health and that any concerns we may have are addressed. Thank you."
J.C.
Google
"Dr. Melissa Kalb, her nurse Jordan and the entire team at Lawrence Family Practice are exceptional at providing patient care. They are responsive to patient needs and concerns, spend time educating patients and explaining preventive, diagnostic and interventive/treatment recommendations, AND-probably most importantly-CARE. There is an art to being both gentle and assertive, which I feel this team has mastered. I credit Dr. Kalb with saving my life when she quickly referred me to a specialist team upon noting changes to my usual lumpy breasts. Her swift action resulted in identification of an aggressive cancer. She spends AS MUCH TIME with patients as they need—never making anyone feel that she needs to move on to something else. It's a wonderful difference from how many practices are run. I love this team and have so much gratitude for them."
S.V.
Google
"Dr. Kalb was so conscientious and took her time listening to my issues and did what she could to help me with all my concerns. I didn't feel rushed and definitely felt heard. I feel lucky she is my doctor."
A.R.
Google
Related Posts